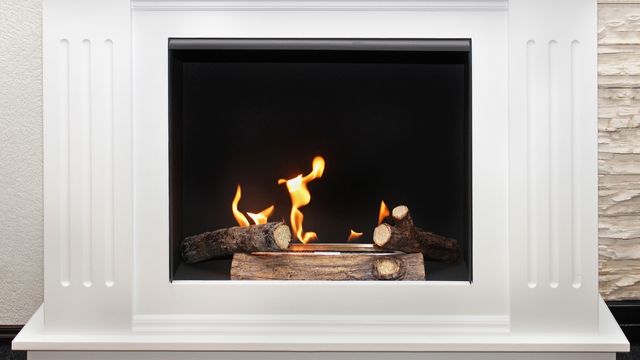 Chimney-free fireplaces are a great way to achieve warmth and coziness, particularly for those who can't add a vented model. Fireplaces are an essential part of the home and are one of the key places people gather, so make sure yours is a welcoming spot. But you also want it to be safe and hazard-free.
Having Chimney-free fireplaces in the home can give the homeowner a wide variety of advantages. Adding a fireplace is often considered a positive feature when people are looking to buy a home or build a new one.
What types of chimney-free fireplaces for adding value or style to a chimney-free home?
1. Alcohol gel fireplaces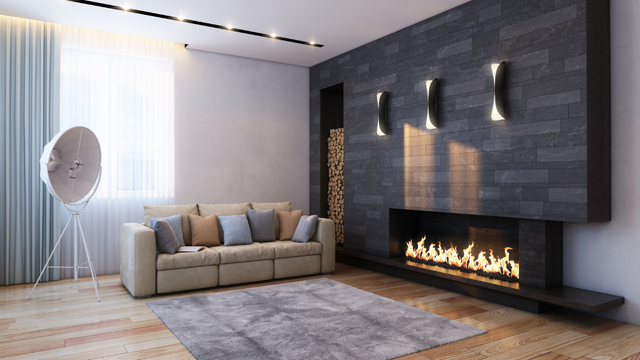 Alcohol gel burning fireplaces are a fantastic new inclusion in fireplace options. Because they are lightweight and can easily be moved from room to room or mounted on a wall.
In addition, these Chimney-free fireplaces are attractive, and contemporary, and burn a real flame that is somewhat denser and less flickering than the flame from an ethanol-burning fire. 
2. Electric fireplaces
Electric fireplaces are heating fixtures that mimic the look of traditional fireplaces. However, these Chimney-free fireplaces are built with enough depth to create a convincing illusion of real fire.
Electric fireplaces are an affordable way to add ambiance to your home. You can install these fireplaces in condos, apartments, or other dwellings where chimneys and vents are difficult to install. Electric fireplaces come in various styles and price points, so there is sure to be something that fits your style and budget.
3. Vent-free fireplace
As the name would imply, natural gas or propane ventless gas fireplaces don't require any vent or chimney. Vent-free systems are designed for heating efficiency and easy installation.
While this may seem attractive for those looking to add a gas fireplace to their home without extensive remodeling, there are several vital facts to consider when choosing a vent-free fireplace.
Vent-free gas fireplaces naturally deplete oxygen in a room, which is why these units include oxygen sensors not to reduce the oxygen level below a dangerous threshold.
However, vent-free fireplaces can make the room feel dry by lowering ambient oxygen. It's also worth noting that vent-free gas appliances are not permissible in all areas, so check your local codes and regulations.
4. Ethanol fireplaces
Ethanol is a modern, intuitive, and environmentally friendly alternative to traditional wood-burning systems. Ethanol is a ventless choice that burns alcohol-based fuel to create a natural, smokeless flame.
It's very versatile, as it doesn't require a chimney or venting to operate. To light your fire, place the ethanol fuel into a container and light it with a long lighter. Limit the burner opening to decrease your flame size and close it completely to turn the flame off.
5. Water vapor fireplaces
The water vapor fireplaces create a real flame without the danger of a real fire. These designer-friendly Chimney-free fireplaces run on water and electricity.
Water vapor fireplaces are excellent alternatives for anyone living in or around a high fire-threat area or those concerned about fire risks from a traditional hearth.  
Final words
At Smoky Sweeper, we ensure you that all our customers have access to their perfect fire. So whether you're the owner of an older home with a chimney and flue or a modern new build home without – we have plenty of options to suit everyone. Our CSIA-certified chimney technicians offer comprehensive reviews and maintenance and repair solutions.

Get in touch with our team for further effective services.