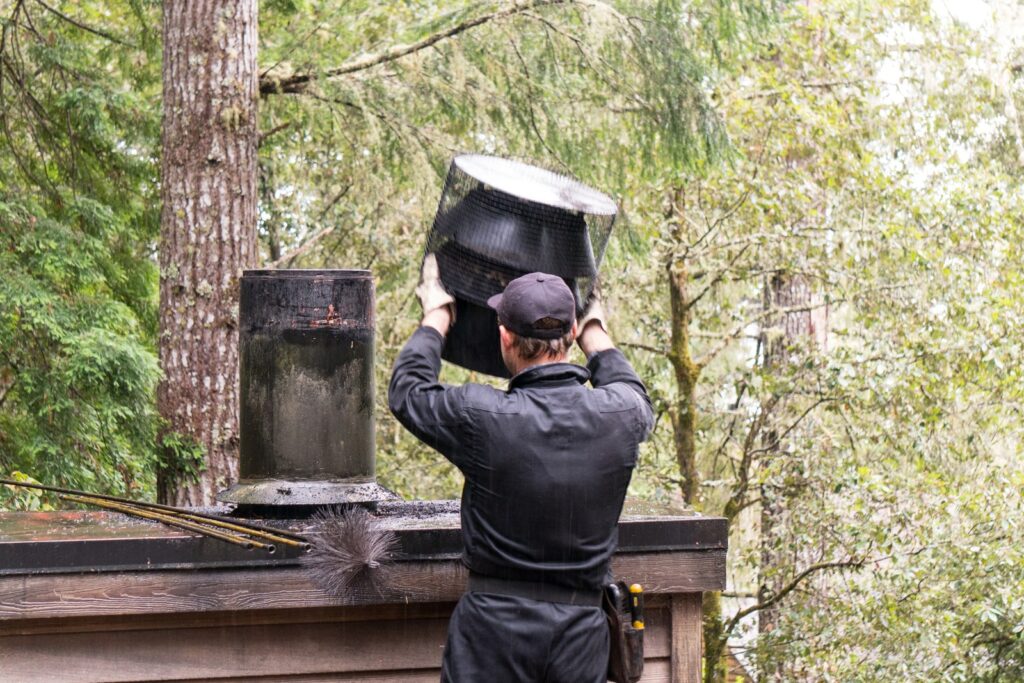 Cleaning your chimney is necessary, and Chimney cleaning by Professionals is a more vital chore to keep its function healthy and long-lasting and prevent dangerous ramifications inside your house. However, ignoring this critical task of chimney cleaning by professionals can cause blockage and buildup of toxic gases within your home.
Here, this blog will discuss why Chimney Cleaning by Professionals is essential.
1. To avoid chimney smoke entering your house
Improper chimney maintenance will accumulate soot around the flue, making it difficult for the vent to draw the smoke upward. In addition, the smoke can create a black stain around the chimney, making it hard to clean.
Chimney cleaning becomes essential, and ignoring it for a more extended period can welcome some severe problems. Please be cautious and take professional help for your regular chimney cleaning and maintenance.
2. The right tools
With a professional chimney cleaning service, you can rest assured that they have the right tools and knowledge to complete your chimney care project correctly — without damaging your home or your chimney.
From cleaning to tuckpointing, professionals use the right tools of the trade to ensure that your project is completed thoroughly and efficiently.
The professional team uses brushes, vacuums, and cleaning solutions specifically designed for chimney cleaning, so your chimney will be wholly clean. Instead of buying all the right tools, you can pick up the phone for dependable chimney care.
3. Professional chimney sweeps can handle the mess
Cleaning out a chimney is a dirty job. Chunks of creosote and clouds of creosote dust can come down the chimney, which is a big mess, and breathing in creosote dust can hurt your lungs.
Chimney Cleaning by Professionals has the safety gear and industrial-grade equipment to clean up the mess so they can leave your home as good as it did when they arrived.
4. Clean in the safest way possible 
When you try cleaning your chimney, you can put yourself at risk. Not only can it be dangerous due to the height issue of climbing on your roof, but it can also be dangerous because you are using extensive tools and dealing with soot.
Chimney Cleaning by Professionals can improve your chimney's health, and professionals are well trained and have excellent experience cleaning chimneys.
5. Reduce the risk of a fire
Hiring a professional sweeper to clean and inspect your chimney is an innovative and safe move. Creosote is a highly flammable compound, and it forms when wood burns.
Since this is the leading cause of house and chimney fires, call an expert to clean your chimney before winter begins.
6. Prolong the life of your chimney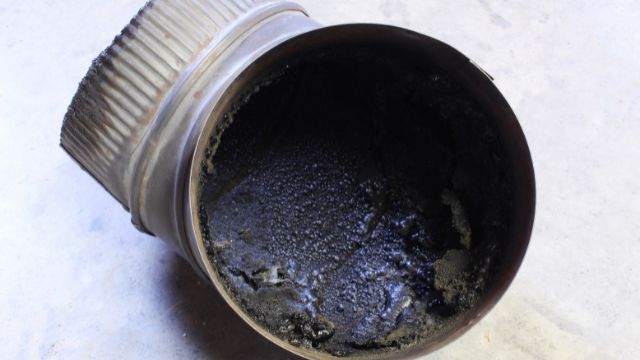 Chimney Cleaning by Professionals enhances the life of your chimney. The chimney sweep scrubs the flue liner and the interior walls to eliminate creosote.
Other vital components like the damper and smoke shelf are also compelling to clean to help prevent their premature replacement due to rust. An airtight seal is essential to avoid backdrafts and energy loss when the fireplace is not in use.
Final words
Chimney and fireplace cleaning is messy and frustrating if you haven't done it before. Chimney Cleaning by Professionals can get the job done faster and easier by setting up a regular schedule of appointments.
Our knowledgeable and National Fireplace Institute certified gas specialists are the best in anything related to chimneys. They can clean, assess and repair your leak, saving your home and chimney from further damage.
In addition, with Smoky Sweeper, you won't have to worry about remembering to have your chimneys cleaned on time again.