If you possess a chimney, you must have heard about the creosote. So, do you know how dangerous it is for your chimney and home? Unquestionably, stage 3 creosote is a toxic byproduct of burning wood that highly increases the risk of fire hazards.
It is a known fact that your flue should remain clean to let your fireplace work properly. Unfortunately, the constant smoke traveling through the chimney does not allow it to stay clean.
The buildup of the flue can lead to various dangers. Therefore, it is essential to have your fireplace inspected once a year and clean it regularly.
Gradually this black substance accumulates in the chimney and becomes corrosive and damaging to the flue liner. Therefore, it is recommended to have your chimney cleaned by a professional at least once a year.
Today, we explore the stage 3 creosote and how to deal with it.
Stages of Creosote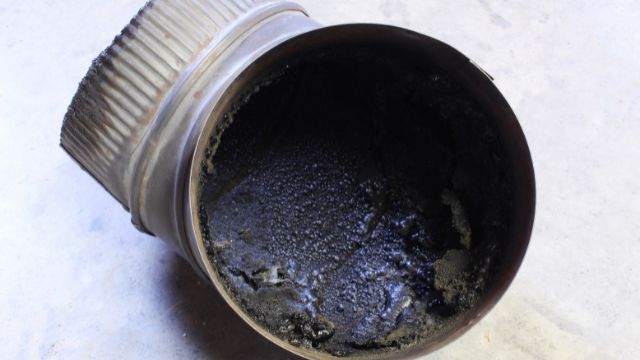 First, let's understand how creosote is formed?
A tarry substance accumulates inside the chimney and makes it extremely dirty.
When you burn the firewood in the fireplace, the byproducts, including smoke, water vapor, gasses, particles of burned wood, and tar fog, increasingly rise.
When these byproducts travel to cooler parts of the chimney, they rapidly cool and condense on top of each other.
It continuously happens until they form a black sticky substance known as creosote.
Stage 1 Creosote
When it's been a while since you haven't scheduled the chimney cleaning, you will notice the first stage of creosote buildup.
The creosote stays dusty, flaky, and relatively easy to remove with a chimney sweep during this stage.
Stage 2 Creosote
If you do not clean the creosote buildup in the first stage, it will become blacker and more complex. Obviously, removing the creosote accumulation in stage two is more complicated than in stage one.
However, it must be cleaned before it progresses to stage 3 and worsens the situation. 
Stage 3 Creosote
The most severe stage of creosote accumulation is said to be stage 3. After that, the creosote becomes tarry, concentrated, and highly flammable.
It creates a blockage in the parts of the air column and restricts air movement within the chimney. 
Stage 3 creosote is highly risky and is the most common cause of fire outbreaks. In addition, this stage can develop in a single burning season.
Therefore, you should schedule a professional chimney sweeper that uses specialized equipment to remove creosote accumulation entirely.
Why is the Stage 3 Creosote Buildup Dangerous?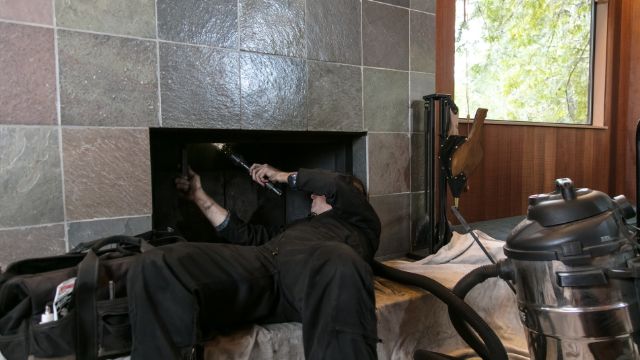 One of the most dangerous things about stage 3 creosote is that it can cause chimney fires. If the accumulation ignites, it will rapidly spread to the other areas of your home.
It burns scorchingly and destroys the flue liner and masonry within the chimney system.
Final Words by Smoky Sweeper
If you have stage three creosote, don't think about removing yourself. Instead, call a certified chimney sweep to deal with it efficiently.
As you know about stage 3 creosote, you must understand that it requires professional treatment. CSIA-certified technicians can expertly tackle this task.
You can call Smoky Sweeper to reset your chimney in a safe condition by inspecting, repairing, and cleaning it!