Outdoor fireplace kits are steadily enhancing in popularity. If you are planning for an outdoor fireplace, you are certainly not alone — but you want your fireplace plans to suit your requirements and tastes and ultimately complement your home. When planning a fireplace, it's essential to consider the desired location, the appropriate sizing, the overall design, and the right fuel type. 
Outdoor fireplace kits that are perfect for any budget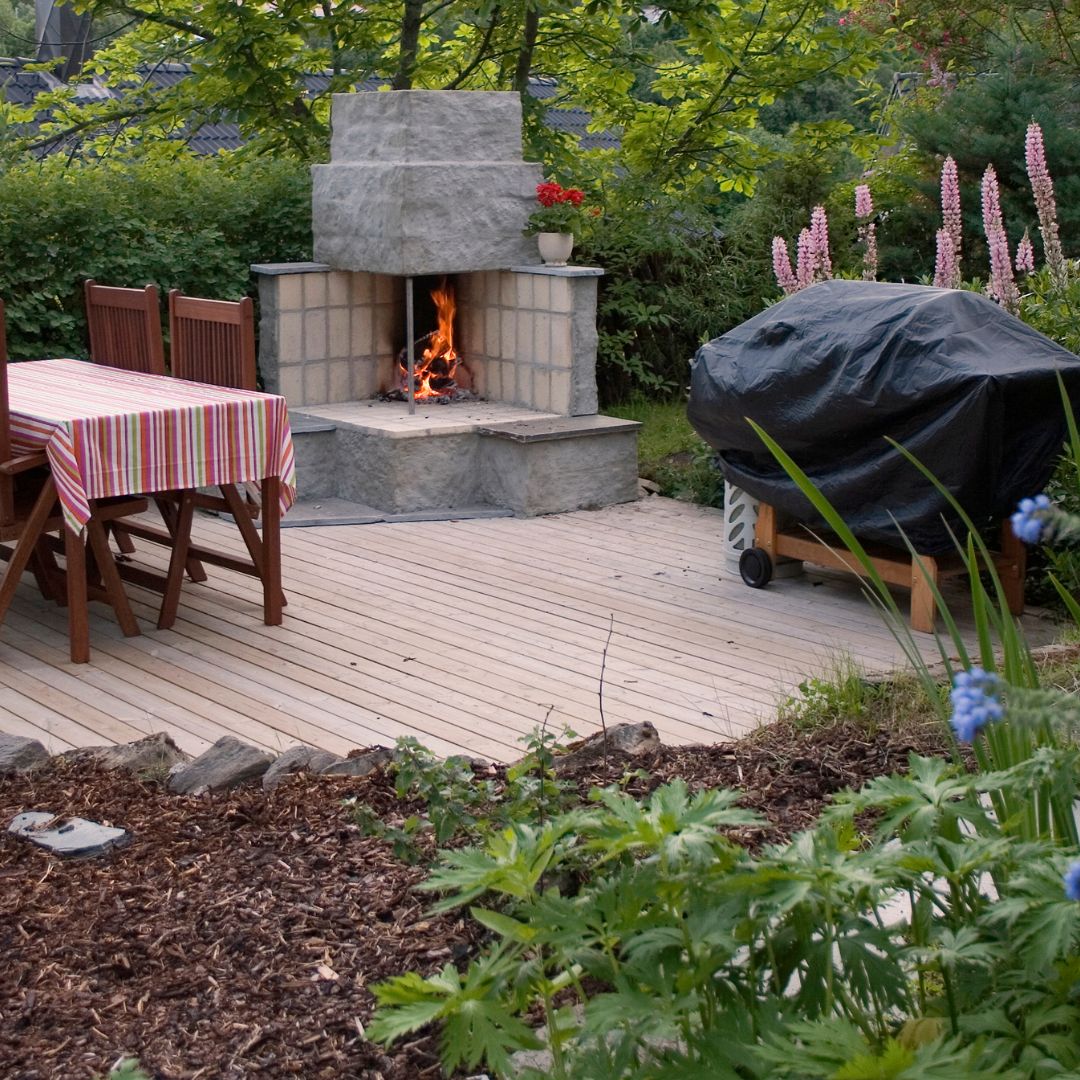 1. Portable outdoor fireplace kits
Standalone and lightweight fireplaces offer the freedom and flexibility to move the heat and illumination around an outdoor space. They also make it easy to store when not in use. Some fireplaces come with wheels, while others are light enough to carry with handles. There are also smokeless fire pit examples.
2. Chiminea clay outdoor fireplace
If you're ready to add a convenient, warm, and welcoming fire feature to your outdoor living space, a chiminea (sometimes spelled "chimenea") clay outdoor fireplace may be just the solution you need. These simple, flexible, and easy-to-use units are available from most home improvement stores and hardware retailers, and they can be set up and ready for use within minutes.
3. Outdoor kitchen fireplaces- Necessories compact fireplace 
One of the most popular fireplace kits for smaller areas is the Necessories Compact Fireplace. Outdoor kitchen fireplaces are designed for a much more intimate space. This kit is ideal for nearly every patio and adds joy and relaxation to your home! Its appeal comes from its extensive profile, universal design, and aged appearance. In addition, the outdoor fireplace kit is ideal for warming up your area.
4. Fremont outdoor fireplace kits wood burning 
If you have decided to take your backyard to another level? Maybe you're amazed at how to build different types of fireplaces. Is it a good option for your family and lifestyle? The great thing about the Fremont outdoor fireplace kits wood burning is that it isn't just a beautiful piece of patio décor but a relaxation centerpiece. Just picture gathering your family outside to share stories by the crackling of the fire.
5. Prefab outdoor fireplace 
The main advantage of choosing prefab outdoor fireplace kits is how quickly we can install them. You can generally install these models immediately, which allows you to use and enjoy them soon after they're purchased. It is an especially great benefit in the winter because you can create a cozy outdoor living space immediately. Before using the fireplace, follow the "pre-use" instructions.
Final words
Consult with Smoky Sweeper, a knowledgeable fireplace professional, to present your plan, and soon you will enjoy the advantages of a beautiful outdoor fireplace. Our outdoor fireplace kits are complete upon installation. We believe we have a great product at a great value. But if you are not convinced and still have questions, call or contact us. We will gladly help you install the outdoor fireplace kit. The outdoor fireplace kit is ideal for warming up your area.