Chimney inspections are an integral part of annual maintenance. Having your fireplace swept frequently is essential to keeping it in good condition. Regular maintenance is also needed visually check the fireplace and chimney without any special equipment or climbing up on the roof.

Why are chimney inspections necessary? First, it allows chimney sweeps to evaluate your entire chimney system.
1. Chimney inspections stop the intrusion of carbon monoxide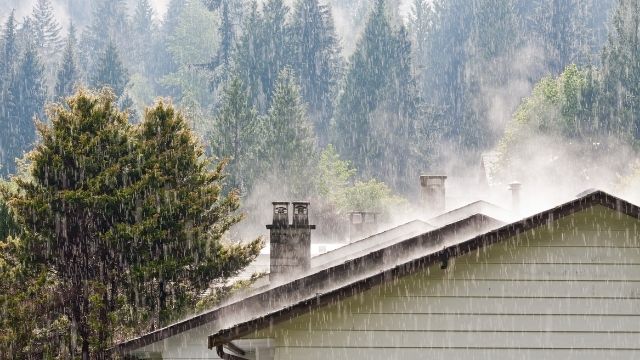 When the weather turns cold, we turn up the heat. But your furnace exhaust system depends on your chimney and connector pipe to release harmful flue gases from your living environment.
Flue obstructions can cause toxic vapors to occupy your living environment. Carbon monoxide can be deadly dangerous if too much of it permeates your bloodstream. Even low-level exposure can cause sickness and symptoms, some of which are irreversible.
2. Keep your chimney strong and structurally sound
If your chimney is made of brick, it may need masonry repairs to keep it solid and stable. After years of heating and fluctuating weather, masonry can deteriorate, and cracks develop. Chimney inspections should be performed annually per NFPA 211. Chimney Inspections are required due to the nature of a burning fire.
The damper should be tested to ensure it can be open and close. An inspection can provide a detailed analysis of your masonry and recommend repairs to keep your chimney strong and structurally sound.
3. Prevent smoke damage
If your fireplace and chimney aren't properly clean, smoke will have difficulty exiting your home. Not only does it cause a health hazard, but smoke accumulating in your flue and releasing it back into your home will stain the area around your fireplace and any furniture it touches. If you ignore the problem for a long time, it will ruin your furniture and walls with smoke stains. 
4. Clean and clear debris
Clear any dirt particles and debris from your chimney that could block toxic smoke from venting away from your home. Dead leaves and branches are famous culprits, and adequate cleanings and timely inspections will keep your chimney clean and clear. Chimney inspections reduce the risk of chimney fires, which can happen in your home.

5. Increase heating efficiency
A clean chimney helps the wood in your fireplace burn more thoroughly and efficiently. If you haven't had a gas fireplace service come to your home in a while, the chimney is likely blocked, and insufficient oxygen reaches the burning wood. It helps decrease the heat of the burn and increases your heating bills.
6. Check for signs of moisture intrusion
Checking the chimney and firebox for signs of moisture intrusion is another critical reason for annual inspections. Stormy weather can damage the flashing, chimney cap, and chimney crown allowing rain to leak inside your fireplace and chimney.
Moisture inside the chimney can cause widespread damage to the masonry and internal components resulting in extensive chimney repairs. It can also help promote the growth of mold, mildew, and other bacteria that can harm your health.
Final words
Scheduling a chimney inspection is the easiest method to catch potential issues before they become too difficult to fix. At Smoky Sweeper, our CSIA-certified chimney technicians offer comprehensive reviews and maintenance and repair solutions. So give us a call to make a chimney inspection appointment!