Wondering, How to choose a fireplace according to your requirements? No problem! we got your back. Installing a fireplace in your home is an exciting upgrade that gives a lot of different vibes. It is a perfect way to set the tone for a relaxing evening. Interestingly, choosing a fireplace according to your home requirements will add various practical benefits.
These benefits include enhanced heating, home value, and a pleasing appearance. Therefore, follow this guide to choose a fireplace for your home.
Let's dive right into the article's main subject without taking any more time.
Ways to choose a fireplace:
1. Wood Burning Fireplace
Our first pick is a wood-burning fireplace that is the most traditional choice of the homeowners. They require vertical venting with minimal effort.
There are four types of wood-burning fireplaces you can choose from:
Open hearth fireplaces:

 These are preferable for recreational purposes instead of as the primary heating source.

Wood burning stoves:

 These are the efficient and safer option.

Zero clearance fireplace:

 This type of fireplace offers the aesthetic look of a traditional fireplace with the assurance of efficiency and safety.

Wood burning fireplace inserts:

 If homeowners are looking to upgrade their existing open-hearth fireplace, they can opt for wood burning fireplace inserts. 
2. Gas Fireplaces
The gas fireplace is a popular and convenient choice for homeowners. This type of fireplace is easy to maintain without any need for cleaning ashes. Gas fireplaces are the affordable pick for your new home. When choosing a fireplace for your home, you should consider the venting methods and design construction.
The main categories of gas fireplaces' venting are as follows:
Direct vent gas fireplace 

Natural vent gas fireplace 

Vent-free gas fireplace
You can choose a fireplace from various designs like freestanding stoves, inserts, and zero clearance.
3. Electric fireplaces
You cannot ignore this option when you consider choosing a fireplace according to your requirements. Electric fireplaces are the perfect imitation of traditional fireplaces. However, they do not burn natural wood; instead, they give an illusion of real fire. 
You can choose a fireplace from three main types of electric fireplaces: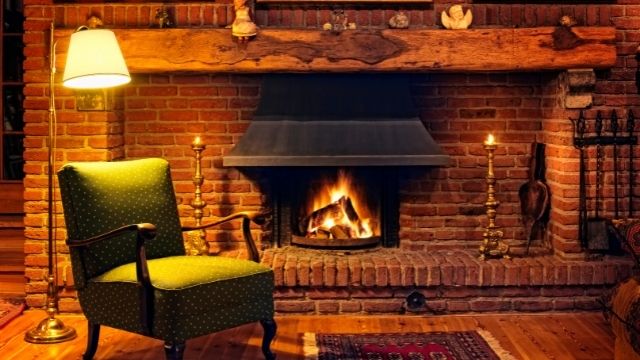 Wall-mount electric fireplaces:

 You can hang this fireplace on a wall. 

Built-in electric fireplace:

 Homeowners have the choice to directly built the fireplace into walls or install an existing fireplace's masonry. They give a completely seamless look to your home.

Freestanding electric fireplaces with mantels:

 Are you looking for an aesthetically pleasing option?
You can consider a freestanding electric fireplace with a mantel that mimics traditional fireplaces. 
Final Words
When you explore the market, you will notice that various fireplaces are available to suit your needs. Choosing a fireplace according to your requirements will give you a lot more than you expected. We hope this guide will help you pick the right choice for your home.
If you can choose a fireplace, call us anytime to install it efficiently.
To get the affordable fireplace and chimney services in Houston, connect with Smoky Sweeper.