In winter, the fireplace gives you ambient coziness with the logs cracking and burning fire. For more heat from fireplace, have your wood-burning fireplace and chimney cleaned and inspected by a certified professional sweep at least once a year, at the end of the burning season, or more often if you observe creosote and soot buildup over 1/8 inch on the inside of the chimney. In this article, we've outlined six easy tips that should help you increase the amount of heat your fireplace produces.
Ways to get more heat from fireplace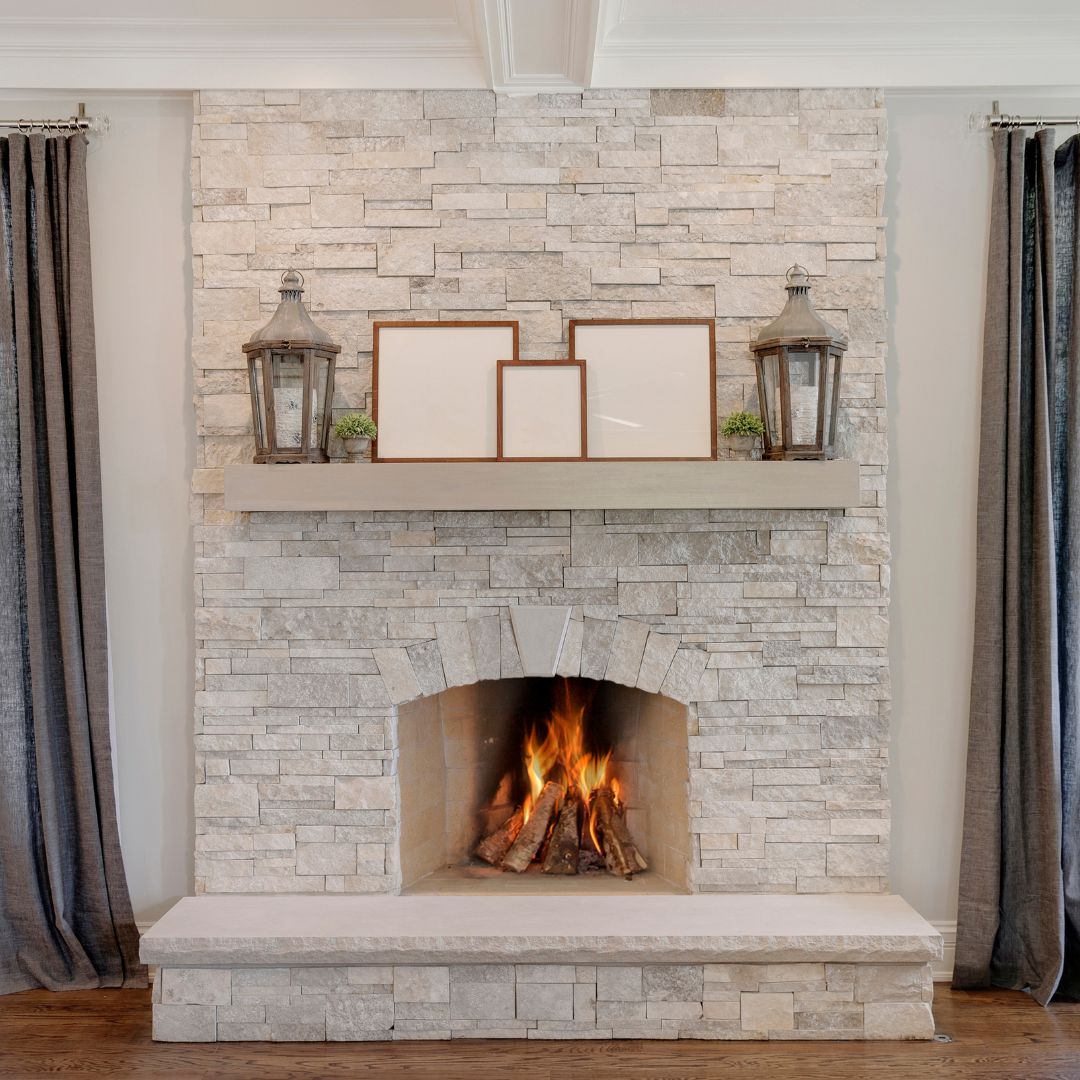 1. Ventilate properly enhances heat from fireplace
Many fireplaces draw air from your room to sustain the flames. So, if the ventilation in your house is poor, this could produce a vacuum that hampers the fire's ability to draw in this valuable air. To solve this issue, ensure your home is well-ventilated, with a few doors and windows kept slightly ajar – a few centimeters will be enough. In addition, vents that join the inside and outside should be opened fully to allow fresh air from outside.
2. Maintaining proper airflow gives a cozy fireplace
Regularly remove the ashes from your fireplace to maintain airflow and keep your wood burning efficiently. In addition, it provides a lot more heat and a cozy fireplace. Store the ashes outdoors in a metal container with a cover to prevent smoldering ashes from igniting carpets, curtains, or other household items.
3. Maintain your fireplace 
Ensure a certified chimney sweep annually inspect your wood-burning appliance and chimney for any gaps, cracks, or creosote buildup. A clean chimney enhances heat from fireplace and reduces the risk of fire.
4. Clean out the ash
For maximum heating power, try to get into the habit of cleaning out the ash each time you use your fireplace. Assuming the ash is excellent, you can use a fireplace shovel to scoop and transfer it to a metal container. Then, you can either dispose of the ash or use it for other purposes, such as gardening compost or pest repellent. By cleaning out the ash, your fireplace will produce more heat.
5. Run the right-sized unit
It is essential to have an appliance proportionate to your space's size. For example, a stove that's too big means you won't be able to sustain fires hot enough to burn efficiently, and too small means you'll be turning up your furnace. Square footage, insulation, and other heat sources are all essential factors to consider when determining the right stove or fireplace.
6. Add a fireplace heat exchanger for more efficiency
As long as your masonry fireplace is open (no doors), it consumes excess combustion air, which is heated room air. This air then has to be replaced by cold outside air through openings in windows and doors. A good fireplace heat exchanger insert is the only way to go for getting heat out of your masonry fireplace
Final words
Hire a chimney sweep or chimney inspector to come out every year well before the fall to inspect your chimney. Doing this will provide efficient heat from fireplace. If you have a lot of buildup inside your chimney that you cannot see, this inspector will clean it. Smoky Sweeper can help you troubleshoot the issue and make necessary repairs so that your fireplace is heating your house as efficiently as possible.