During the cold winter months, a fireplace in your home can be a cozy place to relax and enjoy. But it requires some maintenance to ensure its safety and cleanliness. Hiring a professional chimney fireplace repair service gives you the benefits of training, experience, and the best tools for inspecting a chimney. 
Benefits of hiring professional fireplace repair services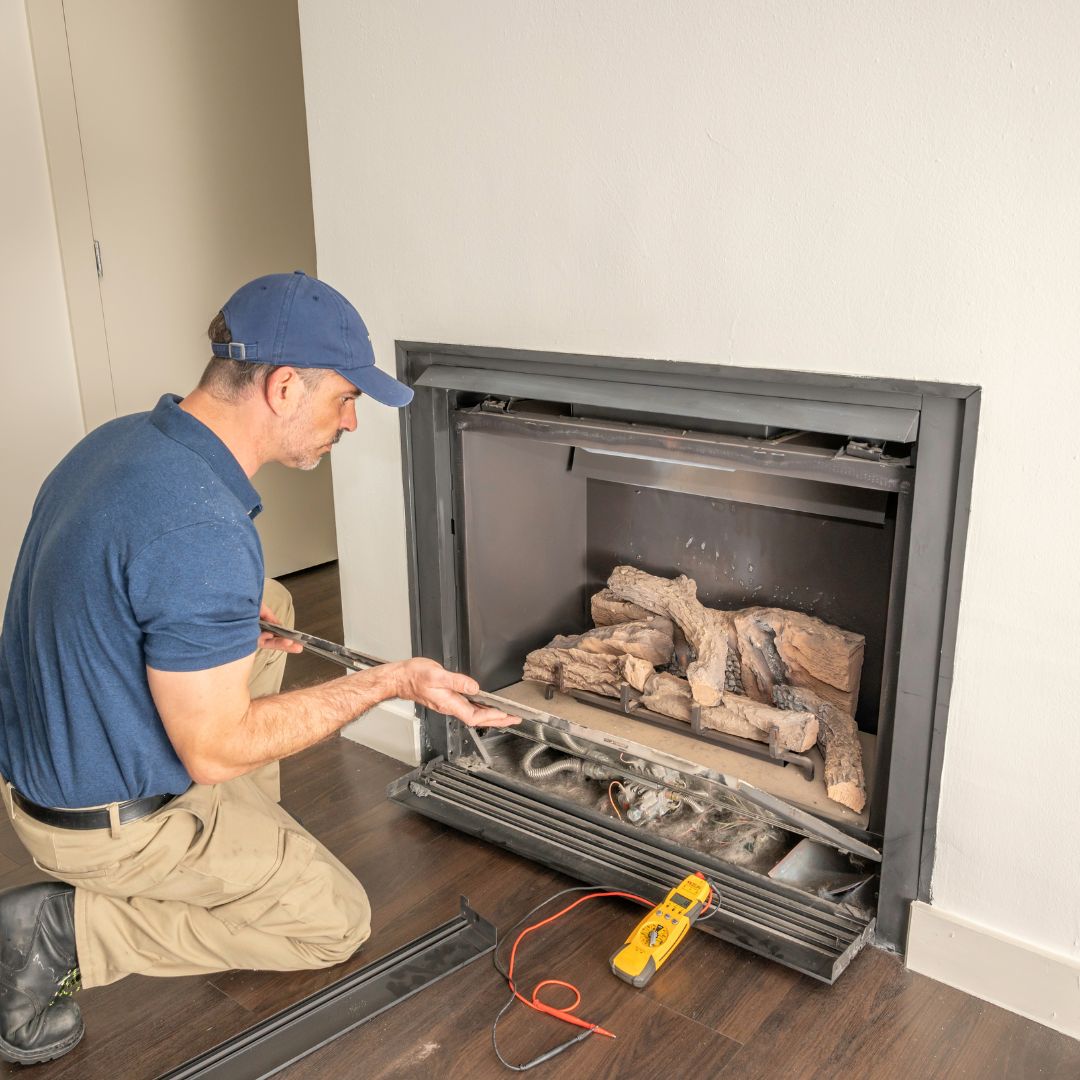 1. Credibility
First and foremost, you'll find that the most significant benefit to calling in a pro is that you will have a positive investment return. Your home's value will rise if you maintain good upkeep on the fireplace that you may not use quite often. Repairs aren't just about the interior and the lining; it's regarding the roofing, flashing, and masonry that houses it.
2. Professional fireplace repair companies have the right tools for the job
Chimney sweeps use professional-grade tools to remove flammable deposits, ash, and soot residues from your fireplace, chimney, and hearth. This commitment to using the right tools is crucial because creosote deposits are one of the leading causes of chimney fires. On top of that, these residues only get tougher to clean over time.
3. Increase the lifespan of your flue liner
Having your chimney repaired and cleaned at least once yearly can help maintain your flue lining by removing buildup. Creosote and soot can contribute to deterioration as they allow moisture to become trapped inside. This moisture can regularly wear down the lining over time, resulting in you needing to replace it. A professional fireplace repair chimney sweep will tell you if there are any issues with your current lining, as well as advise when you should replace it.
4. Regular fireplace troubleshooting saves money
Though you'll spend more money initially by fireplace troubleshooting, if they find an issue, you could save thousands – or even tens of thousands – of dollars by getting that issue handled early on. If you fail to notice a leak, for example, and it goes untreated for months, the resulting water damage could lead to significant rot and $10,000 worth of repairs. 
5. Fireplace repair near me prevents harmful gases from accumulating
Fires often produce carbon monoxide; if you didn't know already, it is complicated to detect since it is colorless, odorless, and tasteless. The bottom line, carbon monoxide gas is deadly if continuously inhaled. Regular Fireplace repair near me prevents you from these harmful gases.
6. Ensure smoke flows in the right direction
Unfortunately, we can block smoke due to debris and other contaminants that will push it back down and into your home. Luckily, you will always be able to tell when smoke is infiltrating your home, but it doesn't make it any safer! Smoke can make breathing difficult, and it is not safe to inhale. In addition, smoke and ash can damage your home, resulting in costly repairs that we could have avoided.
Final words
A chimney sweep with a reputable fireplace repair company will work confidently and do the job every time. You will get your work done and bring peace of mind. For more information, contact Smoky Sweeper. We are happy to help you with all your chimney needs. Our goal is to ensure you have the best experience with us. Give us a call today for more information!