Are you looking for a way to remove nests from the chimney?
In the article, I will shed some light on the ways to pull out birds' nests from a chimney.
Birds nesting in a chimney is a common problem every other house experiences. It is the habit of the birds to make their home in any tight and quiet kind of place. However, if the top of your chimney is not covered, birds and other animals will enter it for comfort. Therefore, it becomes necessary for you to know how to remove nests from the chimney safely. 
The problems with bird's nests
Birds and animals in the chimney can affect the airflow and the structure of a chimney.
Nesting can cause several health hazards.
Birds create loud noises that will disturb your peace at home.
How do you get rid of birds nesting in the chimney? – Remove Nests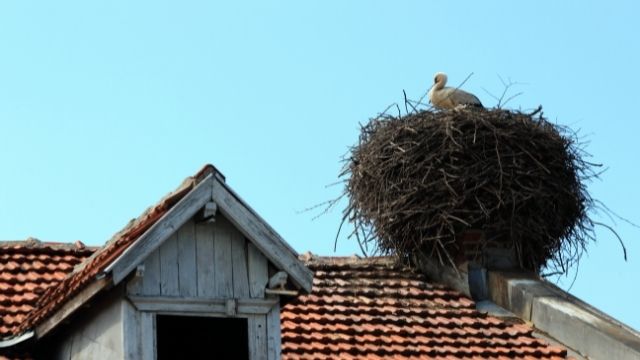 To understand how to remove a nest from the chimney, follow this easy and quick guide:
1. Keep in mind the law regarding birds nest removal
It is illegal to remove active birds nest from your home as per the migratory bird Treaty act of 1918. You will have to wait until all the birds have left the nest. After that, you can remove it from your place.
2. Block all the entries to your chimney (Remove Nests)
Are you noticing the birds around your home or on your terrace?
Immediately block all the gaps on the top of your chimney to prevent birds from entering. Make sure you are doing this before they lay eggs.
3. Chimney Nest Removal Tool
Once you see the nest is no longer active, you can remove it. Use the chimney nest removal tool to break it. The efforts and time will depend upon the size of the nest.
In addition, you can call professional chimney cleaners to remove nests.
4. Sweep the Chimney after Removing Nests
If the bird has nested in your chimney, call professional sweepers to clean it. Never smoke birds out of the chimney. 
Your professional chimney sweepers will also advise you to wait until all the birds have left the nest.
5. Install a Chimney Cap 
Covering the top of a Chimney is essential to prevent birds, animals, rain, dust, and debris from entering. Chimney caps are an inexpensive way to protect your chimney.
Approach a professional fireplace service provider to install a Chimney cap at the top of a chimney. It will keep birds out of your chimney.
Final Words – How do you Remove Nests?
Keeping your Chimney safe from birds and animals is very necessary. But you cannot smoke birds out of the chimney when their nest is active. So please wait until it is over. Then, hopefully, you have understood how to safely remove the nest from the chimney. If you have any opinions, drop them in the comment box.
Do not forget to share this guide with your friends and family.
Are you looking for the best Chimney Animal & Nest Removal Services in Houston? 

Contact Smoky Sweeper now and Book an Appointment!