Chimney Fires can be prevented with the careful inspection.

"Smoke rose straight up from the chimney as if the house raised its hand. As if the house knew the answer."

― Seré Prince Halverson
Fireplaces are the best companions in winter until they cause some hazardous signs. Chimney fires are a severe issue that you should not avoid. However, the causes of chimney fires go unnoticed, suddenly creating a traumatic event in the house. I must tell you that a chimney fire can cause extensive damage to a chimney or a home. Therefore, I am about to throw some light on preventing chimney fires.
Following some easy tips, you can inhibit the dangers and keep yourself safe during winter.
What are the First Signs of a Chimney Fire?
However, a chimney fire can go undetected, and several signs can show you something is wrong with your fireplace. These signs are:
Smelly Smoke: A different smell near your fireplace means creosote buildup in the flue. This buildup is highly flammable and can cause chimney fires.
Loud noises: A cracking or roaring noise shows that your chimney is on fire.
Flames or Sparks: Visible flames are one of the most apparent signs of a fire. 
What is the Most Common Cause of Chimney Fires?
Creosote is the leading cause of fire outbreaks. It is a crusty, tar-like, sticky substance that builds up in the flue. The internal temperature is already high enough that the highly flammable creosote can easily catch fire.
How to Prevent Chimney Fires?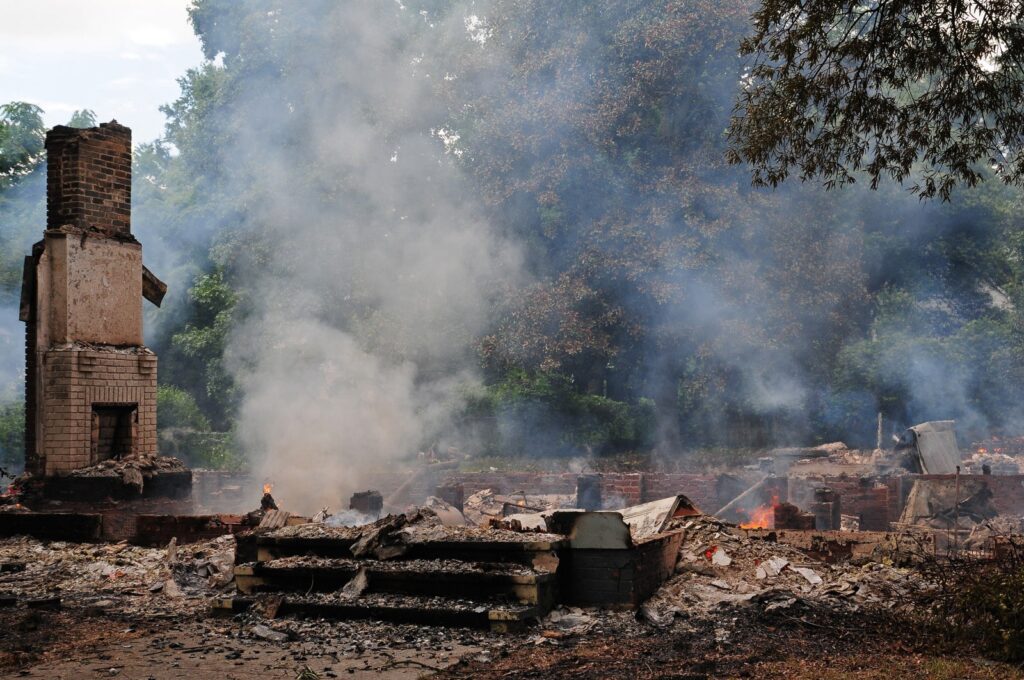 With some safety tips, you can prevent chimney fires. Below are some of the vital recommendations to follow:
Tip 1: Annual Chimney Inspection
It is not uncommon for you should schedule a chimney inspection by professionals at least once a year.
The Chimney Safety Institute of America (CSIA) and the National Fire Prevention Association (NFPA) also mentioned having your chimney inspected to prevent any dangerous hazards.
Tip 2: Burn seasoned, dry firewood to prevent fires
To avoid high smoke, you should use split and stacked wood. Less dense woods take less time to cure.
Tip 3: Handle your wood-burning stove or fireplace with care
When you newly install the fireplace at your place, you should follow the manufacturer's instructions to handle it. Your fireplace service providers will also guide you to use it safely.
Time-to-time maintenance will keep your fireplace safe and clean.
Tip 4: Know your fire to stop chimney fire
If it is possible, keep track of your burning fire. You can use a magnetic thermometer on your stove or connector pipe to measure the temperature.
Tip 5: Don't use liquid accelerants
Avoid using liquid accelerants like gasoline, kerosene, or lighter fluid to prevent fires. For example, using these in a fireplace can cause an out-of-control fire.
Final Words
The essential safety tip for your fireplace is to call a professional chimney and fireplace sweeper for the chimney inspection. Hopefully, you have understood how to prevent chimney fires. If you know more safety tips, do not forget to share them with us.
Are you looking for the best Chimney and Fireplace Troubleshooting in Houston? 
Contact Smoky Sweeper now and Book an Appointment!