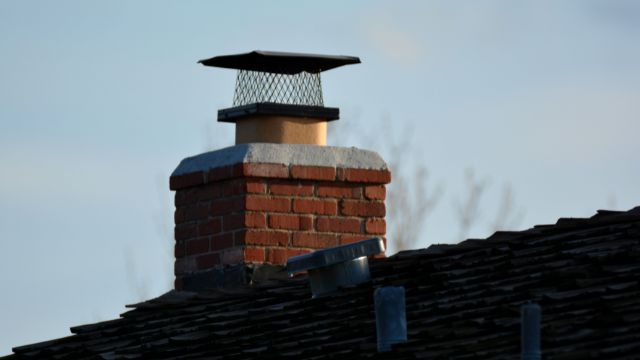 Masonry walls, steps, and chimneys seem permanent and waterproof. After all, it's strong and can take a lot of abuse — pretty darn near invincible, right? Well, brick and mortar make mighty building material, and your masonry construction will last a long time if you protect your masonry from rain and frost with proper maintenance.
When the cold weather or rain starts, it can have dramatic effects on masonry, the mortar in the freshly laid project can freeze and expand in sub-zero temperature, and the bond between motor and bricks can fail to set in such temperatures. 
Here are some essential precautions you will need to take to protect your masonry from rain and frost. 
1.  Use an insulating layer 
If overnight frost is likely before the mortar within the newly constructed brickwork has fully set, it should be covered with an insulating layer of hessian underneath the polythene.
It would generally give some protection to the mortar joints from overnight frost.
2.  Regular chimney inspection
Inspection Make sure that you don't store anything or grow any plants directly against brick walls, as this creates a space with higher moisture content. 
Make sure you have your chimney inspected at least once a year, and we recommend installing a chimney cap to Protect your masonry from rain and frost.

3.  Apply an outdoor sealer to combat thawing and freezing
Brick masonry is made of porous materials.  It means bricks and mortar soak up moisture much like a sponge, causing them to expand and contract with the freezing and thawing during the winter and spring. 
This continual method contributes to the destabilization of the materials, leading to cracking, loosening bricks, or a complete collapse.  If you want to protect your masonry from rain and frost, avoid these issues by applying a porous masonry sealer to the masonry exposed to the outdoor elements. 
4.  Using coping stones
Cast stone copings are one of the most popular and effective ways to protect your garden walls.  We can place it on the tops of free-standing walls to secure them. 
Brickwork harmed by the weather can undergo the rendering method, which replaces the coating on the face of the wall.  It is another solution to replace damaged bricks with new ones.
5.  Wall coatings
To Protect your masonry from rain and frost or the brickwork from frost damage, you must ensure that the water can't get to the bricks in the first place.  We can achieve this by adding an exterior barrier to your walls.  A wall coating provides a layer of water-repellent protection. 
The coating has hydrophobic solid qualities, so instead of the water being able to seep into the walls of your home, it beads up on the wall's surface and rolls away. 
6.  Professional help
Cleaning, restoration, and maintenance are the key to keeping a historic building up to scratch and working efficiently.  When it comes to frost attacks, the best course of action is to let the professionals deal with the problem by applying the latest technology in facade cleaning and repairs, as well as brickwork and stone cleaning.
Final words
Whether you have a villa, single home, operate a multi-use residential building, oversee new construction, or update a historic property that needs masonry repair and renovation, we can analyze, restore, and repair your structure so that it operates safely. Our CSIA-certified chimney technicians can help you protect your masonry from rain and frost, and we offer comprehensive reviews and maintenance and repair solutions.
Contact Smoky Sweeper today to discuss your project requirements.  We are always happy to help 24*7.