Chimney leaks are the most familiar reason for chimney repair calls. Rain falls, landing on the top of homes from the sky. If your chimney has a flaw, the rainwater will find it and enter your home. There are many distinct clues that something is wrong with your chimney. Today, we will describe the importance of chimney leaks repair.
Benefits of chimney leaks repair
1. Protect your home from significant and costly water damage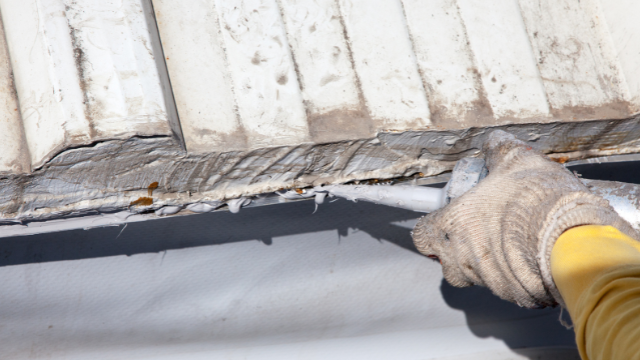 One of the fastest ways to see your chimney become damaged is to be complacent about water damage. Water damage will destroy the foundation of your overall chimney system and can lead to dangerous situations for your home.
Call a chimney inspection company to prevent water damage if you suspect a chimney leaks or water damage to your system.
2. Prevent faulty chimneys from releasing toxins
The goal of your chimney is to remove smoke from your home safely. When a vent is clogged or otherwise in need of repairs, smoke billows out of your fireplace into your home, allowing toxic chemicals (like carbon monoxide and other gases) to enter your house.
Regular chimney repair helps in preventing faulty chimneys from releasing toxins.
3. Prevent mold growth
Anyone who has ever had a water leak in their home knows that water is quickly joined by another unwelcomed home guest: mold and mildews. Where there's water, there is often mold growth, which is valid for chimney leaks.
Mold growing in your home can cause damage or even sicken your family. Regular cleaning and inspection of the chimney help to prevent mold growth.
4. Prevent unpleasant and stubborn odors
If your fireplace and chimney have not been cleaned up for a long time, soot may build up in both these places, accompanied by a creosote chemical. This buildup can produce a foul odor in your house. To remove unpleasant and stubborn odors, call chimney repair and cleaning services.
5. Prevent walls from damage
Moisture entering your home through the chimney can damage it severely. Finishes like paneling, paint, drywall, sheetrock, and plaster are susceptible to moisture effects.
In some cases, they could peel away, and in others, they could bubble up and chip off. Rot could cause chunks of the walls to fall out in the case of paneling and drywall. So, schedule regular chimney inspections and repairs to prevent damage to walls.
6. Protect from a chimney fire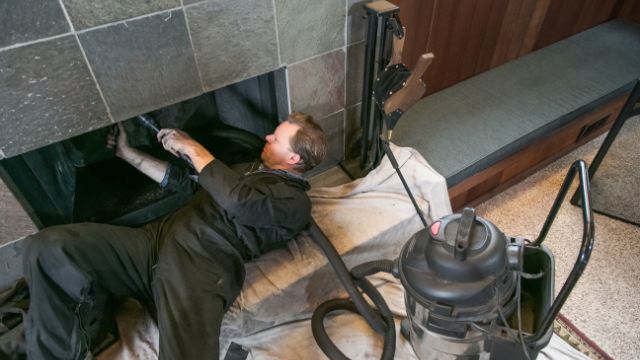 Many leaves can accumulate on the top of the chimney creating a blockage – making it not only smelly as it rots throughout the year but even dangerous as it can start a chimney fire. Timely repairing and cleaning of chimney protect from a chimney fire.
Wrap Up
If you observe signs of a leaking chimney, don't ignore them! Warning signs include but are not limited to discolorations, water in the firebox, and rust on fireplace doors or grates.
A leaking chimney can cause severe damage to your home, so call Smoky Sweeper to schedule a consultation! Our knowledgeable and National Fireplace Institute certified gas specialists are the best in chimney leaks repair. They can assess and repair your leak, saving your home and chimney from further damage.