Chimney Failure is typically indicated by a few warning signs, learning these signs is essential in order to prevent further damage. The homeowners use their chimneys for warmth and coziness throughout the winter season. However, even if your chimney seems to be performing fine, it requires proper maintenance to ensure safety and prevent leaks. Sometimes, the chimney components fail, and nobody notices. That is why this blog is about discussing the warning signs of chimney failure. With the understanding of these signs, you will know how important it is to have regular chimney inspections and maintenance.
Signs of the chimney collapse
1. Blockages can lead to Chimney failure
The exposed chimney on the roof side is prone to collect various things that can block it. These include birds' nests, rodents, soot, creosote, and leaves. Similarly, the ice and snow cover the holes of your chimney. These blockages sometimes lead to misfortunate events. Therefore, you should never light a fire in your fireplace if you have a blocked vent. 
2. Leakages in the chimney
If you notice the chimney leakage through the flue or along the sides, immediately call the fireplace inspection services. However, chimney leakage is not a good sign because you cannot access the exact location and how much the leakage has damaged your chimney. So, having the professionals do the task is a better idea.
3. Poor Mortar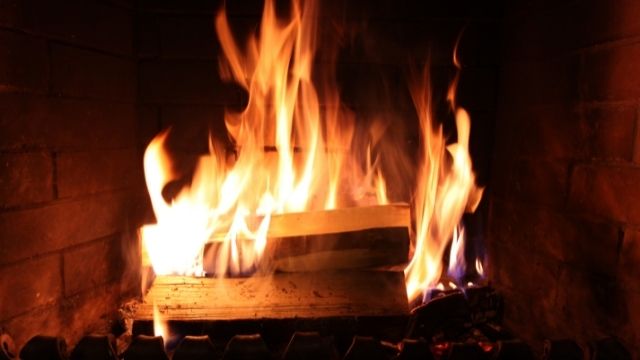 As time passes, the mortar starts to chip away gradually. In addition, the damaged mortar means your masonry is vulnerable to extreme moisture that can further damage the entire chimney.
4. Damaged bricks might be a sign of chimney failure
You can inspect if the chimney bricks are missing or damaged. Call the experts to repair them as soon as possible. Moreover, you need to know that your chimney is prone to damage from high winds, hail, falling branches, and changing temperatures. So, it is better to have yearly chimney inspections from professionals.
5. Components have rust
The other sign of chimney failure might be rust on metal components. For example, the chimney cap or flashing contains rust over time, leading to leaks and other wear and tear. Therefore, if your chimney components get rust, it is time to replace them. 
6. Hazardous buildup in the flue
It is a better-known fact that your flue should remain clean to let your fireplace work properly. Unfortunately, the constant smoke traveling through the chimney does not allow it to stay clean. The buildup of the flue can lead to various dangers. Therefore, it is essential to have your fireplace inspected once a year and clean it regularly.
Summary
Now that you know the warning signs of chimney failure call licensed chimney experts to inspect your chimney from the inside out. Because the fireplace can lead to various hazardous events, never risk it with unreliable chimney sweepers. 
We hope you understand how you can keep your chimney safe. Please share the danger signs of the chimney with your friends to make them aware! we are National Fireplace Institute certified gas specialists who reach out to resolve any gas fireplace issue.
Get your chimney inspected with a Smoky Sweeper today! 
We will ensure that your chimney is safe and free from any leaks. 
Call us now!